LTD FIVEWALLS Proud to be Named a Top Development Partner in Ukraine by Clutch!
Here at LTD FIVEWALLS, we realize it can be taxing on any new business to balance high quality development while also bouncing back from a harsh financial quarter. Have no fear, that's why we're here to help! We're a top-notch IT market provider. We base our work on the values of openness, predictability, and responsibility. We're very invested in long term relationships with our clients to ensure success! 
In recognition of our dedication and impact, we've been named a on Clutch's list of leading firms for development in Ukraine! Clutch is a B2B market research firm that leverages a one of kind ratings formula to compare and contrast leaders across a number of service sectors. 
We'd like to take this time to thank our clients for making this award a reality. They dedicated time to engage with Clutch to assess our impact on a number of criteria. We were graded on the basis of our quality, attention to project deadlines, and overall project management acumen. We're pleased to report we've maintained a lovely 4.9 out of five stars! Take a look at a recent review below: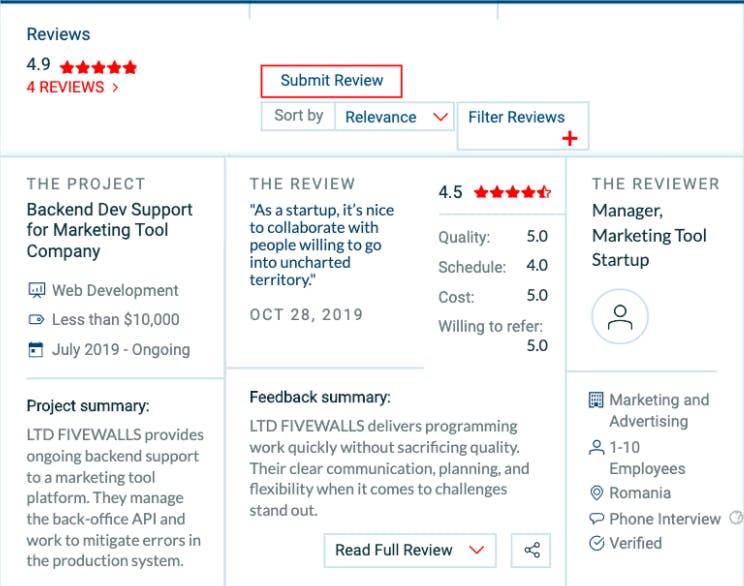 "Being selected as a Clutch Leader is an incredibly great opportunity for our company. I am really glad that more businesses will receive our great services" - Valentin Avdeev, CEO of LTD FIVEWALLS
We're proud to serve our clients, and we look forward to helping even more companies thrive with innovative solutions for years to come. Drop us a line if you're interested in learning more about our award-winning strategy!